American Brewing Companies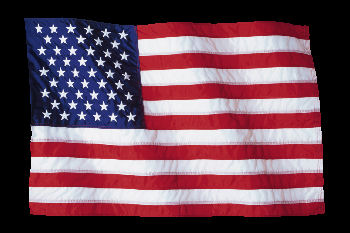 American Beers
The United States isnt particularly well known as a Beer Lover's heaven - but their lack of flavor is well offset by the significant marketting arms of the numerous manfacturing companies selling their goods.
While only 13th in the world in per capita beer consumption, the United States had 1,444 breweries of varying size operating as of 2006.

History
The brewing traditions of England and the Netherlands (as brought to New York) ensured that the colonies would be dominated by beer drinking rather than wine. Until the middle of the 19th century, ales dominated American brewing. This changed when the recently developed lager styles, brought by German immigrants, turned out to be more profitable for large-scale manufacturing and shipping. Names such as Miller, Pabst, and Schlitz became known through the breweries they founded or acquired, and many others followed. Czech and Irish immigrants also made their contributions to American beer.
The lager brewed by these companies was not the extremely mild lager now associated with modern US megabreweries. Instead, the classic American pilsner was a significantly stronger beer, both in flavor and alcohol.

Prohibition
All American brewing came to a halt when Prohibition was imposed, even though the temperance movement had already reduced the number of breweries significantly. Very few breweries, mainly the largest, were able to stay in business by manufacturing near beer, malt syrup, or other non-alcohol grain products, in addition to soft drinks such as colas and root beers. Production and shipping of alcohol was largely confined to illegal operations, which could deliver compact distilled beverages more efficiently and reliably than bulkier products such as beer.

Post-Prohibition
Before the American beer industry could re-establish itself, World War II began. This further inhibited the re-emergence of smaller breweries, and pushed brewers to use lower cost ingredients that were not rationed. For more than fifty years after the end of Prohibition, the United States beer market was heavily dominated by large commercial breweries, producing beers more noted for their uniformity than for any particular flavor. Beers such as those made by Anheuser-Busch and Coors followed a restricted pilsner style, with large-scale industrial processes and the use of low-cost ingredients like corn or ingredients such as rice that provided starch for alcohol production while contributing minimal flavor to the finished product. The dominance of the so-called "macrobrew" led to an international stereotype of "American beer" as poor in quality and flavor. The term, "Budmilloors," became popular among many beer aficionados to describe these mass-produced beers. However, in recent years the major brewers have made serious attempts at developing premium beers in the European Tradition such as Killian's Irish Red and Budweiser Select.

Resurgence of craft brewing
Due to the resurgence of the commercial craft brewing industry in the 1980s, the United States now features many beers, offered by over 1400 brewpubs, microbreweries, regional brewers such as Anchor Brewing Company(San Francisco) and Sierra Nevada Brewing Company (Chico, CA), and contract-brewed brands such as Samuel Adams. In much of eastern Pennsylvania including Philadelphia, an order for "lager" is assumed to refer to Yuengling Traditional Lager, a flavorful beer from a regional brewery in Pottsville, Pennsylvania founded in 1829, making it the oldest American family-owned operating brewery, surviving prohibition. While in volume the macrobrews still dominate, smaller producers brew in a variety of styles influenced by local sources of hops and other ingredients as well as by various European traditions. The success of the commercial craft brewing industry has led the large breweries to invest in smaller breweries such as Widmer Brothers, and to develop more complex beers of their own.
Known Brewers:
21st Amendment
75th Street
Aberdeen
Abita
Aksarben
Alameda
Alamogordo
Alaskan
Alcatraz
Ale House Rock
AleSmith
Ali`i
Allagash
Alpine
American River
Ameristar
Amicas
Anchor
Anderson Valley
Angelic
Anheuser Busch Inc.
Anheuser-Busch (Fairfield)
Appleton
Arcadia
Assets
Atlantic Coast
Atlantis
Atwater Block
Augusta
Avery
Aviator
Back Alley
Back Bay
Back Road
Backcountry
Backwater
Bad Frog
Ballast Point
Baltimore
Bandana
Bank
Bank Draft
Bardo Rodeo
Barley and Hopps
Barley Brothers
Barley Creek
Barley Island
Barrel House
Bayern
Bayhawk
Beach
Beach Chalet
Beach House
Bear Republic
Bellows
Belmont
Bent River
Bibiana
Big Bang
Big Buck (Grand Rapids)
Big Hole
Big Horn (Wheeling)
Big Sky
Big Time
Bird Creek
Birmingham
Bison
Bitter End
Black Diamond
Black Mountain
Black Toad
Blackstone
Blicks
Blind Pig
Blind Tiger
Blitz-Weinhard
BluCreek
Blue Cat
Blue Corn (Albuquerque)
Blue Hen
Blue Point
Blue Ridge
Blue Water
Bluegrass #1
Bluegrass #2
Bohannon
Boiler Room
Bonfire
Bootleggers (Bakersfield)
Boscos
Bosque
Boston Beer Company (Boston)
Boston Beer Works
Boulder
Boulder Creek
Boulevard
Boundary Bay
Box Office
Brandevor
Brauhaus
Braumeisters
Brazos
Breckenridge (Blake)
Brew Kettle
Brew Makers
Brew Moon (Boston)
Brewery at Lake Tahoe
Brewery Creek
Brewmasters (South Kenosha)
Brewpub-on-the-Green
Brewski (El Segundo)
Brickhouse
BridgePort
Bridger
Brimstone
Bristol
Broad Ripple
Broadway
Brooklyn
Brown Street (Rhinelander)
BT McClintic
Bull and Bush
Bulldog
Burlingame Station
Butte Creek
Butterfield #1
C.B. & Potts (Cheyenne)
Caldera
California Cider
Cambridge
Cape Ann
Capital
Capitol City (Arlington)
Captains City
Cardinal
Carlyle
Carmel
Carolina
Carson Depot
Castle Springs
Catamount
Cedar
Celis
Central Waters
Chama River
Champion
Chelsea
Cherryland
Cheshire Cat
Chicago (Chicago)
Circle V
City
Cleveland ChopHouse
Clipper City
Coast
Coast Range Brewing Co.
Coastal Fog
Colorado
Columbia Bay
Columbine Mill
Columbus
Commonwealth (Boston)
Coors Brewing Co
Copper Dragon
Copper Eagle
Copper Tank (Austin)
Copperhead
Corner Pub
Coronado
Cottonwood
Court Avenue
Courthouse Pub
Covany
Craftsman
Crane River
Crescent City (New Orleans)
Crested Butte
Crooked River
Crooked Waters
Cross Plains
Crown City
Cugino
D.L. Geary
Dallas County
David and Mark
Day
Deep Creek
Delafield
Denmark
Denver ChopHouse
Deschutes
Desert Edge
Devil Mountain (Benicia)
Diamond Bear
Diamond Knot
Diamondback
Dillon Dam
Dilworth
Dirt Cheap
Dixie
Dock Street
Dogfish Head (Milton)
Dostal Alley
Downtown
Dragonmead
Dry Gulch
Dubuque
Dunedin
Duneland
Eagle
Eastern Rivers
Eel River
Egan
EJ Phair
El Toro
Eldorado Canyon
Elk Grove
Ellicott Mills
Elliott Bay
Elm City
Elysian (TangleTown)
Emery
Empire (Syracuse)
EndeHouse
Engine House #9
English Ales
Estes Park
Etna
Eugene City
Evansville
F.X. Matt
Far West Ireland
Faultline (Sunnyvale)
Firehouse (Rapid City)
Firestone Walker (Los Olivos)
First Coast
Fish
Flagstaff
Fleetside
Florida Beer
Flossmoor Station
Flour City
Flying Bison
Flying Dog
FMI
Fordham
Fort Collins
Founders
Founders Hill
Four Peaks
Fox Bay
Fox River (Appleton)
Frankenmuth
Frederick
Fredericksburg
Fredimo
Free State
Fremont
Friends
Front Street (Davenport)
Frontwaters
Full Sail (Hood River)
Fullerton Hofbrau
Fulton
Galveston
Gaslamp
Gaslight
Glacial Lakes
Glen Ellyn
Glenwood Canyon
Gluek
Golden City
Golden Gate Park
Golden Pacific
Golden Prairie
Golden Valley
Goose Island (Clybourn)
Gordon Biersch (Emeryville)
Gore Range
Gottberg
Grand Lake
Grand Rapids
Grand Teton
Granite City (Saint Cloud)
Gray
Great Basin
Great Bear
Great Dane #1
Great Dane #2
Great Divide
Great Lakes (Cleveland)
Great Northern (Keystone)
Great Waters
Green Bay
Green Flash
Green Mill (Saint Paul)
Green Mountain
Greenshields
Grizzly Bay
Grizzly Peak
Grumpy Troll
Hair of the Dog
Half Moon Bay
Hapa*s
Harbor City
Harbor Lights
Harmon
Harpoon
Harrison Hollow (Boise)
Harvest Moon
Hawks
Hazel Dell
HC Berger
Heartland (Union Square)
Heavenly Daze (Denver)
Heavyweight
Heileman (Baltimore)
Hereford and Hops (Escanaba)
Herkimer
High Falls
High Noon
High Point
Hoffbrau (Addison)
Hogshead
Holy Cow!
Hoppers (Midvale)
Hoppy
Hops (Cherry Creek)
Hops Haven
Hops! (San Diego)
HopTown
Hub City
Hubcap (Dallas)
Huber
Hudepohl-Schoenling
Humboldt
Humes
Humpback
Huntington Beach
Idaho
Il Vicino (Nob Hill)
Illinois
Independence (Fort Lauderdale)
Indian Wells
Indianapolis
Ipswich
Irish Times
Iron Hill (Newark)
Iron Springs
Irons
Island
Issaquah
Ithaca
Jack Russell
Jaipur
James Page
Jamestown
Jarre Creek Ranch
Jasper Ridge
Jet City
JJ Bitting
Johnson
Jolly Pumpkin
Jones Street
Jurupa Valley
Kalamazoo
Karl Strauss (Downtown)
Karl Strauss Brewery Gardens
Kentucky Hemp
Kessler
Kona
Kuether
Kuhnhenn
La Jolla
LaConner
Lafayette
Laguna Beach
Lagunitas
Lake Louie
Lake Superior (Duluth)
Lake Tahoe
Lakefront
Lamppost Pizza (Corona)
Lancaster
Latrobe
Lawler
Leavenworth
Left Coast
Left Hand
Legend
Legends
Leinenkugel (Chippewa Falls)
Lexington
Lightning Boy
Lind
Lion
Little Apple
Live Oak
Live Soup
Loaf and Stein
Logjam
Lonetree
Long Valley
Los Gatos
Lost Coast
Lowell
Mad Anthony
Mad Crab
Mad River
Magic Hat
Magnolia
Main Line
Main Street (Cincinnati)
Mambo
Mammoth
Manayunk
Manhattan Beach
Marin
Maritime Pacific
Marquette Harbor
Mash House
Maui
Maumee Bay
McFarlane
McKenzie (Chadds Ford)
McMenamins (Mill Creek)
Mehana
Mendocino
Michigan
Mid-Coast
Middle Ages
Midnight Sun
Milagro
Mile High
Mill Creek
Mill Steakhouse
Miller Brewing Company
Millrose
Millstream
Milwaukee Ale House
Minneapolis Town Hall
Minnesota
Minocqua
Miracle
Mishawaka
Mississippi
Moab
Momokawa
Montana
Monte Carlo
Moonlight
Moosejaw
Mount Horeb
Mountain Sun
Mudshark
Murphys Creek
Naked Aspen
Namaqua
Neptune
Neuweiler
Nevada City
New Albanian
New Amsterdam
New Belgium
New Century
New Glarus
New Holland #1
New Holland #2
New River
New Road
Newport Beach
Nicolet
Nodding Head
North Coast
Northwest Brewwërks
Northwoods
Oak Creek
Oaken Barrel
Oasis (Annex)
Ocean Avenue
Oconomowoc
Odell
Ohio
Old Baldy
Old City
Old Dominion
Old Hat
Old West (Las Cruces)
Olde Hickory #1
Olde Main
Olde Peninsula
Olde Time
Olde Towne Tavern
Oldenberg
Ommegang
On Tap
Onalaska
Onion
Onopa
Orchard Street
Oregon Ale and Beer Company
Oregon Trader
Oregon Trail
Oskar Blues
Otter Creek
Overland Stage Stop
Oyster Bar
Ozark
Pabst
Pacific
Pacific Beach
Pacific Coast
Pacific Hop Exchange
Pacific Rim
Pacific Tap and Grill
Pale Ale
Palmetto
Panther
Park City
Pavichevich
Pearl Street
Pelican (Pacific City)
Pennsylvania
PH Woods
Phantom Canyon
Piece
Pike
Pike Place
Pine Street
Pinehurst Village
Pinnacle Peak
Pioneer
Pittsburgh
Pizza Port (Carlsbad)
Pizzeria Uno (Metuchen)
Platte Valley
Pleasanton
Pony Express
Port City
Port Washington
Porterhouse
Portland (Flanders)
Portsmouth
Powers
Prairie Rock (Elgin)
Prescott
Pumphouse (Longmont)
Pyramid (Berkeley)
Queen City
Raccoon River
Rail House
Railway
Rainbow Ridge
Ramapo Valley
Rattlesnake Creek
Real Ale
ReaperAle
Red Bell
Red Kettle
Red Rock
RedFish
Redhook (Seattle)
Redondo Beach
Remington Watson Smith
Richbrau
Rikenjaks
Rio Bravo (Albuquerque)
Rio Salado
River City (Sacramento)
River Market
River West
Rivers
Riverside
Rock Bottom (Boulder)
Rocky River (Pigeon Forge)
Rockyard
Roffey
Rogue
Rohrbach (Gregory Street)
Roost
Roosters
Ross Valley
Rothaus
Route 66
Routh Street
Rubicon
Ruby Mountain
Russian River
Sacramento
Saint Arnold
Saint Louis
Salado Creek
Salem
Salt Lake (Squatters)
San Andreas
San Diego
San Marcos
San Rafael
Sand Creek
SandLot
Sankt Gallen
Santa Barbara Brewing Company
Santa Clarita
Santa Cruz
Santa Fe
Santa Rosa
Santa Rosa Bay
Sarasota
Saxer
Schell
Schmaltz
Scuttlebutt
Sea Dog (Bangor)
Seabright
Second Street
Selkirk Cider
Sequoia
Sespe River
Sharktooth
Ship Inn
Shipwrecked
Shipyard
Sierra Nevada
Signature
Siletz
Silverado
Sioux Falls
Six Rivers
Skagit River
Slab City
SLO (San Luis Obispo)
Sly Fox (Royersford)
Smiling Moose
Smoky Mountain
Smuttynose
Snake River
Snipes Mountain
Snowshoe
Socorro Springs
South Baltimore
South Shore
Southampton Publick House
Southend (Charleston)
Southern California
Spanish Peaks (Bozeman)
Speakeasy
Spilker
Spoetzl
Sports City
Sprecher
Spring Street
Springfield
Squaw Mountain
Star
Star Union
State Street
Steel
Steelhead (Eugene)
Stevens Point
Stone
Stone Cellar
Stone City
Stone Coast (Portland)
Stoney Creek
Stoudt
Stout Brothers
Stroh (Detroit)
Stuft Pizza (Del Mar)
Sturgeon Bay
Sudwerk
Summit
Sun Valley
Sunday River
Sunset Beach
Sutter
Sweetwater (Atlanta)
Sweetwater Tavern (Centreville)
T-Bonz (Mount Pleasant)
Tabernash
Table Rock
Tampa Bay
Taylor
Telluride
Tenaya Creek
Terminal Gravity
Terrapin
The Keg
Third Street
Thirsty Dog (North Canton)
ThirstyBear
Thomas Creek
Thomas Hooker
Thomas Kemper
Three Floyds
Three Needs
Thunder Canyon
Thunderhead (Grand Island)
Tied House (Alameda)
Titletown
Tivoli
Tommyknocker (Casper)
Top of the Hill
Tröegs
Trade Winds
Traffic Jam
Trailhead
Trap Rock
Treasure Coast
Trinity
Triple 7
Triple Rock
Triumph (New Hope)
Trout Creek
Truckee
Tun Tavern
Tuppers
Tustin
Twenty Tank
Twin Ports
Twin Rivers
Twisted Pine
Two Brothers
Two Dogs
TwoRows (Dallas)
Tyranena
Uinta
Ukiah
Umpqua
Union Colony
Upland
Upper Mississippi
Upstream (Legacy)
Utah Brewers
Valley
Valley Forge
Vermont
Victory
Viking
Virginia
Wagner Valley
Wagon Wheel
Wainwright
Wasatch (Park City)
Watch City
Water Street
Water Street Lake Country
Water Tower (Eden Prairie)
Waterloo
Watson Brothers
Weeping Radish
Weinkeller (Berwyn)
West Seattle
Western Reserve
Westwood
Whidbey Island
White Oak
White Winter
Widmer Brothers (Russell)
Wild Duck
Wild Goose
Wild Onion
Wild River (Cave Junction)
Willamette
William and Scott
Willoughby
Wilmington
Winchester
Wisconsin
Wolf Canyon
Wolf Pack
Wolf Tongue
Woodstock
Wynkoop
Yamhill
Yards
Yazoo
Yegua Creek (Dallas)
Yellowstone Valley
Yuengling (Pottsville)
Zea
Zip City